The Clermont Battalion was honored to help staff the 14h annual Wounded Warfighter Lone Sailor 5k/10k race on Saturday April 8, 2023. A little history on the event: Baldwin Park was home to Naval Training Center Orlando, and in celebration, the Central Florida Navy League holds their annual race at the former "Grinder." There were an additional 5 units in attendance to support all of the great athletes.
Afterwards the unit had a sea bag jumping race, Easter egg race and other fun events to round out the day.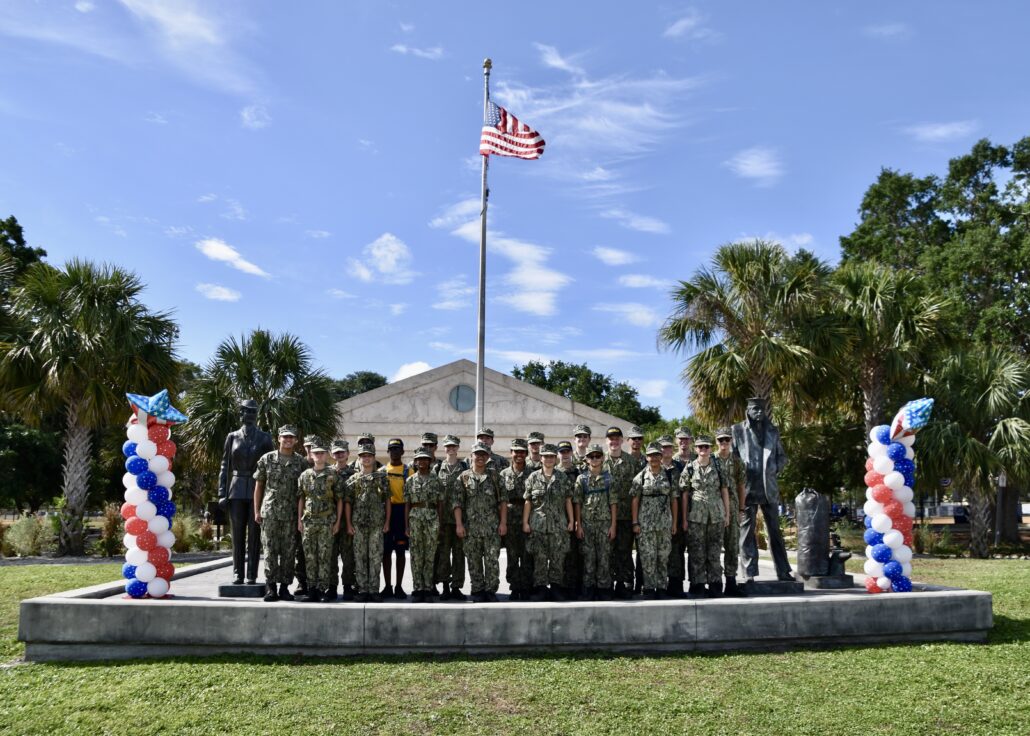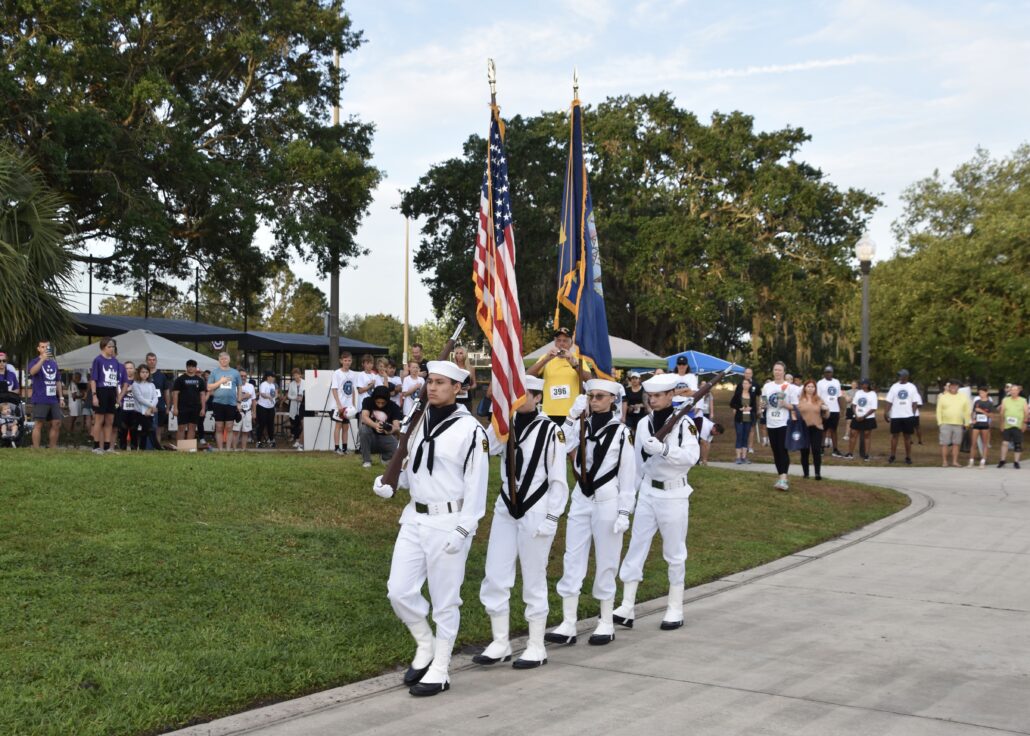 ---
Enjoy this clip of the Color Guard Cadets from todays event.
Please be patient while the video loads. Thanks